"Technology that digitally delivers insurance seamlessly"
InsuraGuest Technologies, Inc. is a leading technology company leveraging its proprietary insurtech (insurance + technology) software platform, InsuraGuest, to digitally delivers custom insurance to its members.
Hotels & Vacation Rental
InsuraGuest's Hospitality Liability coverages are purchased by the hotels and vacation rental properties, which can address claims from guests and their occupants. The combination of integrated software and customized insurance digitally provides the property with liability coverages the guests benefit from in the event a loss is incurred during their stay.
InsuraGuest's Hospitality Liability coverages add a layer of protection for the property on a primary basis, should a guest experience an accident or theft while staying at an InsuraGuest member hotel or vacation rental property.
InsuraGuest Technologies, Inc. is a publicly-traded company: Symbol TSX.V: ISGI
**InsuraGuest is administered by InsuraGuest Insurance Agency, LLC. Salt Lake City, UT / License No. 736373
**Coverages may not be available or may differ per location

Executive Team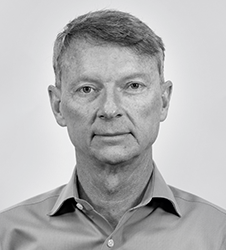 Douglas Anderson
Chairman & Chief Executive Officer
Mr. Douglas Anderson has been a businessman in the real estate industry for nearly 30 years. His business expertise includes master planning and development implementation for larger-scale resorts, business parks and commercial developments across the USA and two provinces in Canada. His business endeavors include the founding of the seventh-largest private equity fund in America focusing on multifamily and senior care (ROC Fund/Bridge IPG Fund). He serves as Chairman/Founder of a golf and winter sports ski holding company with operations in four major east coast markets and British Columbia, Canada.
He earned a BS undergraduate degree in Consumer Studies with an emphasis in Architecture as an undergraduate at the University of Utah. Mr. Anderson subsequently earned his Master's in Business Administration. He also attended a three-year OPM Program – a postgraduate business education and leadership program – at Harvard Business School in Boston. Mr. Anderson is an avid skier and outdoor enthusiast.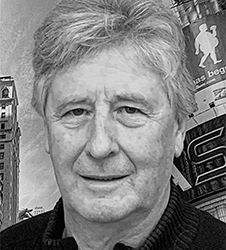 Logan Anderson
CFO & Director
Logan Anderson (B.Comm, accounting, and economics) holds the designation of ACA with the Chartered Accountants of Australia and New Zealand. He began his career as an associate chartered accountant in New Zealand and then Canada. This was followed by his position as controller of a management services company which was responsible for the management of numerous private and publicly traded companies. Since 1993, Mr. Anderson has served as President of Amteck Financial Corp (and its predecessors), a private financial consulting services company servicing both private and public companies. He is a former director of 3D Systems, Inc., an NYSE company (Symbol: DDD), and was formerly a Founder, Officer, and Director of Worldbid.com. Mr. Anderson has also been involved in raising funds for numerous private and public companies in all stages of their development and has been an officer and director for numerous public and private companies over the past 40 years.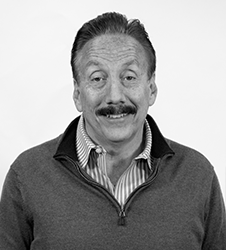 Mr. Charles James Cayias
President & Director
Mr. Charles James Cayias is also the President and Owner of Charles James Cayias Insurance, Inc. since 1997. He is a third-generation insurance professional whose creativity and artistic vision have enabled him to establish a full-service agency, combined with the personal service each client deserves. His outstanding people skills, honesty, integrity, and fairness are evident by his loyal and growing clientele, the majority of which are referrals who become long-time customers and friends.
Charles began his insurance career in the early 1970s and has been licensed since 1977. He has extensive expertise in all aspects of the insurance industry including commercial insurance, employee benefits, workers' compensation, professional liability, risk management, and bonding.
Licensed in all 50 states and specializing in niche programs.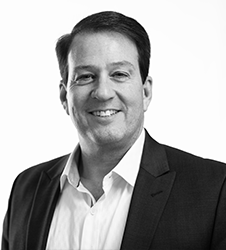 Tony Sansone
COO & VP of Finance
Mr. Tony Sansone has over 30 years of financial, operations, and business development. His experience includes serving as CFO in the healthcare, foodservice distribution, manufacturing and technology sectors, including public company experience. He's held senior finance positions in the banking, telecommunications, medical products, and food & drug retailer industries. Sansone has closed over $430 million of private debt, equity and line of credit financings and over $350 million of a merger, acquisitions, real estate and state incentive transactions, including due diligence, negotiations, closing, and integration. He coordinated and was the executive sponsor for 4 ERP implementations and multiple other best-in-class software & technology solutions. Mr. Sansone earned a MBA at the University of Utah and has a B.S. in Accounting from Utah State University.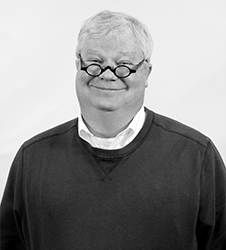 Alexander Walker
Corporate Counsel & Director
Alexander Walker III ESQ has served as director of the company since September of 2018. He also has served as counsel to the company since July of 2018. Mr. Walker is an attorney and has been a member of the Utah Bar Association since 1987 and a member of the Nevada State Bar since 2003. His practice has involved general business litigation, in both federal and state courts, and transactional work, including securities offerings and registration, corporate formation and periodic reporting compliance. Mr. Walker has provided legal services to emerging businesses throughout his carrier and at times has served as an officer and board member as well as legal counsel public companies. His duties as legal counsel for a public company engaged in the business of ownership and operation of coal-producing properties in the western United States included oversight of corporate-related legal matters including securities reporting, corporate compliance, federal and state mining regulation, and employment law oversight. He also has served as the chair of the Mining Committee of the Energy, Natural Resources and Environmental Law Section of the Utah State Bar, a member of the board of directors of the South East Utah Energy Producers Association, the co-chair of the board of the Western Energy Training Center, a board member of the Utah Supreme Court Committee to Review the ABA Recommendations Regarding the Office of Professional Conduct, and a board member of the University of Utah Crimson Club.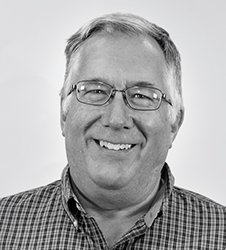 Richard Matthews
Interim Financial Controller
Richard Matthews joined the InsuraGuest team in March 2019 as the interim financial controller.
Leading the Finance and Audit team, Richard is responsible for the delivery of financial services such as accounting, treasury, reporting, budgeting and insurance management, in accordance with legislative requirements and organizational policies and strategies.
Richard has over 30 years' experience in providing professional services across a broad range of finance areas including compliance, business process, audit, and financial reporting. He holds a degree in Accounting from the University of Utah and is a licensed CPA in the state of Utah.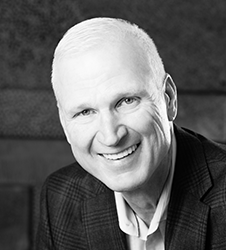 Roger Bloss
Corporate Consultant & Board Advisor
Roger Bloss joined InsuraGuest in August of 2019 to advise the Company and the Board on hotel transactions. Mr. Bloss joined Red Lion Hotels Corporation in September 2016 in conjunction with the acquisition of Vantage Hospitality Group hotel brands. Mr. Bloss has more than 40 years of hospitality experience.
Prior to joining InsuraGuest and RLHC, he served in executive positions with several major hotel franchise companies and founded Vantage in 1996. Under his leadership, Vantage became a top 10 global hotel company and made the Inc. 500/5000 list of America's fastest-growing private companies for eight straight years.
Mr. Bloss was named Lodging Magazine's "Innovator of the Year" in 2006 and 2010 and earned a spot on HSMAI's "Top 25 Extraordinary Minds in Sales and Marketing" in 2009.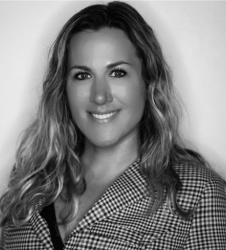 Jennifer Epperson
Vice President of Sales
Jennifer Epperson has over 20 years of B2B sales experience with exceptional success history. She has grown and developed sales territories across multiple industries. Her ability to find and develop strategic relationships has given her top-level performance throughout her career. Jennifer's passion and knowledge provide an inherent ability to connect and retain relationships for the growth of the company. Throughout her professional career, she has achieved peak performance sales results and awards year after year. She captures the vision of the company and drives it forward with enthusiasm and expertise. Her commitment to providing an exceptional customer experience has been the key to her success.