"Technology that digitally delivers insurance seamlessly"
InsuraGuest Technologies, Inc. is a leading technology company leveraging its proprietary insurtech (insurance + technology) software platform, InsuraGuest, to digitally delivers custom insurance to its members.
Hotels & Vacation Rental
InsuraGuest's Hospitality Liability coverages are purchased by the hotels and vacation rental properties, which can address claims from guests and their occupants. The combination of integrated software and customized insurance digitally provides the property with liability coverages the guests benefit from in the event a loss is incurred during their stay.
InsuraGuest's Hospitality Liability coverages add a layer of protection for the property on a primary basis, should a guest experience an accident or theft while staying at an InsuraGuest member hotel or vacation rental property.
InsuraGuest Technologies, Inc. is a publicly-traded company: Symbol TSX.V: ISGI
**InsuraGuest is administered by InsuraGuest Insurance Agency, LLC. Salt Lake City, UT / License No. 736373
**Coverages may not be available or may differ per location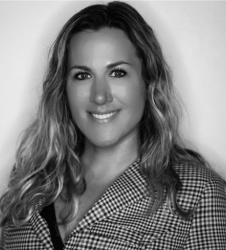 Jennifer Epperson
Vice President of Sales
Jennifer Epperson has over 20 years of B2B sales experience with exceptional success history. She has grown and developed sales territories across multiple industries. Her ability to find and develop strategic relationships has given her top-level performance throughout her career. Jennifer's passion and knowledge provide an inherent ability to connect and retain relationships for the growth of the company. Throughout her professional career, she has achieved peak performance sales results and awards year after year. She captures the vision of the company and drives it forward with enthusiasm and expertise. Her commitment to providing an exceptional customer experience has been the key to her success.