Growing Vacation Industry Fosters Demand for Integrated Support Services
Mar 25, 2020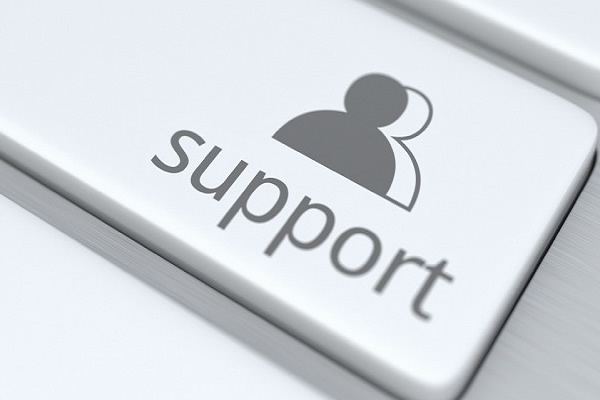 The vacation rental market is growing. Valued at $87 billion in 2020, the industry is expected to reach around $97 billion by 2023, as people make use of rentals to get away from their day-to-day lives. Even with COVID-19, the U.S. vacation-rental market looks, for the most part, unscathed as most of the impact of cancellations and lower bookings are highly localized, with the vast majority of vacation-rental markets remaining stable. While this is, by its nature, an international industry, the United States has the largest part of the market, generating $18 billion in revenue and growing at an impressive rate.
Any industry creates a need for insurance, usually specialized to meet the needs of that market. While some vacation insurance currently exists, gaps exist in the coverage. These oversights leave holidaymakers and property owners financially vulnerable. And so the question arises, how can these gaps be covered?
Integrating Insurance and Technology
New challenges require new business models, and that's what InsuraGuest Technologies Inc. (TSX.V: ISGI) provides for vacation-rental insurance.
A true insurtech company, InsuraGuest provides the two essential parts designed to ensure insurance coverages for vacation rentals: the insurance itself and a reliable, easy way to access that insurance. With ISGI, the software and insurance come together, both provided by the company in a packaged offering that makes it easy to use.
That ease of use is vital. In 2018, more than 6.4 billion nights were spent away from home around the world. Though many of those stays were seasoned travelers in big-chain hotels with experienced staff and booking experts, other stays looked very different, including some individuals on their first trips staying in small rentals run by owners just getting themselves established. These novice travelers sometimes lack the expertise to navigate the vacation-rental market, or even to know what they're looking for.
These people rely on third parties to provide support and services. In the United States alone, an estimated 4.5 million second homes are managed by rental companies. Every day, travelers turn to agents to help them with the administration of holiday and vacation travel. InsuraGuest was established to provide a vital part of that vacation ecosystem.
Any player in the vacation industry faces the risk of liability in the event of guests injuring themselves. Additional features and facilities, which are often crucial to attracting and pleasing guests, often bring additional liability risks. For example, gym injuries are one of the most common accidents to take place in hotels. Without proper protection in place, the owner of a vacation property could be liable for a lawsuit or personal injury claim, even after taking every possible step to make things safe.
InsuraGuest's Hospitality Liability coverages insert a layer of protection, on a primary basis, should guests experience an accident or theft during their stay. ISGI helps takes the worry away, making traveling even more enjoyable and the running of vacation properties more financially secure.
The insurance provided is specialized coverages underwritten by the largest, best-rated insurance companies in the world. Policies cover accidental, in-room property damage; theft of personal property; accidental medical issues; and death or dismemberment. While no one wants to think about such terrible possibilities while planning a vacation, choosing a property that has InsuraGuest's coverages for these unforeseen events reduces the stress in the event of a serious accident while protecting everybody involved.
The number of vacation-rental users is steadily rising. From 77.3 million guests in 2019, the number is predicted to reach 843.4 million by 2023. That's the sort of staggering growth that any industry would be pleased with; it's also a reason to ensure that properties have the proper insurance services that are rugged and accessible.
Changing the Vacation-Insurance Sector
Ensuring full coverage means addressing the gaps in the vacation-insurance market. No system provides perfect coverage, but by identifying the gaps and seeing the business opportunities these gaps provide, insurers can improve the situation for vacationers and rental providers alike.
InsuraGuest's approach is an ideal way to cover these gaps. Specialized Hospitality Insurance coverages are sold directly to the property owner, which can address claims from guests and room occupants the moment they sign in. The ISGI services transfer covered exposure to liability, removing a potentially significant burden from property owners while lowering their claim ratio and risk profile.
Critically, this insurance also covers gaps in other products, such as personal property theft and accidental in-room damage. Such additions to the market remove strains and unpredictability from the sector as well.
In an increasingly complex world of competing and conflicting software, integration appears to be critical to making services accessible, and this integration could affect the way insurance companies develop over the coming years. If access to insurance can be integrated into property-management systems, then it becomes easier for rental owners and hotels to include the insurance as a benefit to their guests for staying at their properties. In the case of InsuraGuest, the software is already integrated with 71 different property-management systems, giving them access to millions of rooms around the world and making it easy for owners to connect existing software to the tools they already use.
But it's not just about the integration of different forms of software — it's also about integrating different services. Customers don't want to have to deal with a range of different administrative tasks just to take a vacation, and rental owners benefit from managing everything in one place. The integration of insurance and the software supporting it, as provided by companies such as InsuraGuest, helps relieve the administrative burden.
The benefit of insurance has always been as much about peace of mind as it is about the money involved. Certainty and security makes it easier for travelers to make lodging decisions, whether they're looking for business or vacation accommodations, and to enjoy the fruits of those decisions. Filling the gaps and simplifying the process of insurance improves the vacation experience for everyone involved.
Helping People Get Away
The growth of the travel industry has been a boon for a range of companies.
Initially founded as a division of Microsoft but now a company in its own right, Expedia Group Inc. (NASDAQ: EXPE) provides another form of software-based service. As an online travel shopping company, Expedia websites help travelers find hotels and transport as well as schedule activities to fill the time while they're away from home. Aggregator and comparison platforms have become a vital part of many industries, and Expedia fits into this mold. The company doesn't just show customers what options are available, it also makes booking easier and offers advice to help save money on travel. While the company has succeeded in part by predicting trends in travel, its real success has come in integrating existing elements of the travel booking experience, making vacation planning smoother for travelers and helping rental owners reach their market.
A global leader in online travel and related services, Booking Holdings Inc. (NASDAQ: BKNG) owns some big-name, customer-facing brands including Booking.com and Priceline. Available in over 40 languages in more than 230 countries, BKNG is truly an international company. Like most leading companies, Booking has maintained its market position through crowd-pleasing, customer-facing innovations. For example, its OpenTable brand now offers diners the chance to make exclusive bookings in hard-to-get restaurants. One of its most recent additions is KAYAK's trip builder tool, which makes it easier to plan multicity travel, again benefiting customers through a smooth, integrated experience.
The third-largest hotel chain in the world, Marriott International (NASDAQ: MAR) operates more than 7,000 properties under 30 brands. The company has benefited from the growth in the travel industry, steadily increasing its global reach with recent additions such as the first purpose-built Marriott hotel in South Africa. While consistency has played a large part in the company's success, Marriott has also benefited from interest in the unusual, with its Tribute Portfolio of independent hotels such as the recently opened Gekko House in Frankfurt. Integrating the unique and the familiar under one brand makes it easier for Marriott to maximize its customer base and for customers to find and book the hotel they are looking for.
Another global hotel chain, Hyatt Hotels Corporation (NYSE: H) operates more than 900 hotel, all-inclusive and wellness resort properties spread across 65 countries. The company is known for its large hotels, such as the recently announced new Grand Hyatt Miami Beach, an 800-room hotel near a major convention center, due to open in 2023. Like Marriott, Hyatt also offers more unusual experiences, such as a newly opened hotel in Charlottesville that combines a comfortable stay with modern art.
With so many hotel and vacation-rental options springing up, integrated services such as booking and insurance are going to become more important than ever.