In Search of a New Hotel Revenue Stream
Jan 14, 2020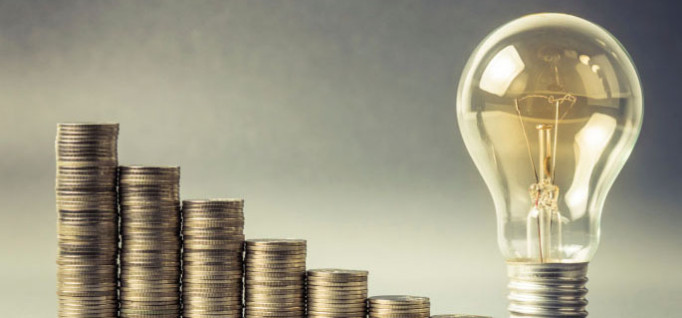 By Paul West, Relationship Manager, InsuraGuest
Once upon a time in the hotel business, someone connected a cable from the cable company to their guest room televisions and began promoting HBO and Showtime to guests who were willing to pay a bit more for the viewing pleasure they may not have at home.
Not long after, in-room hotel services like SpectraVision were introduced, and guests could order available movie titles on demand. Just like that, another new guest revenue stream was formed.
Before cell phones, hotels could add 25%–45% to the cost of local/long distance calls, yielding a nice chunk of change to every folio.
And the advent of the internet was yet another revenue stream where guests would readily accept an extra fee; especially while on business trips where access to the internet and Wi-Fi is crucial to doing business.
Today, hoteliers are fighting OTA fees, competition from Airbnb, rising payrolls, and dwindling occupancy rates due to an influx of boutique hotels and specialty properties; all of which keep chipping away at revenues while expenses continue to mount.
Consequently, profits become more difficult to increase while trying to maintain rates in line with a hotel's competitive set. Plus, not every hotel has the property environment to slap on a "resort, amenity or destination fee;" something that has recently been labeled an unlawful trade practice and is despised by nearly every guest.
Revenue in the Form of Risk Management
Because of their open and transient environment, hotels have always been saddled with maintaining adequate property and casualty coverage to protect themselves and their guests from the endless list of possible risks associated with acting as one's home away from home.
Common situations hotels regularly experience with their guests include, an allergic reaction or sickness to something mishandled in the restaurant; a slip on a wet floor near the steam room in the spa; a 30-pound dumbbell dropped on the big toe in the gym; a door slammed on a child's finger; a punch in the nose from an inebriated person in the bar; or a ding in the back of the head by a rogue golf ball.
But there is a way to protect your guests, reduce the cost of your general liability policy, enhance the guest experience, and earn additional revenue for your hotel.
InsuraGuest is the only insurance product to protect both the hotel and the guest. It becomes the hotel's first line of defense, enabling the hotel to transfer certain exposures to the InsuraGuest carrier by offering a specialized hotel guest protection policy to each registered guest. Coverage includes theft of personal property up to $2,500 per item per registered guest; accidental medical expenses up to $25,000 per guest; and up to $5,000 per guest for accidental death and dismemberment, while on the property for the duration of their stay.
Coverage is purchased by the hotel on behalf of each guest. A line item is automatically added to the folio of each registered guest per hotel bill per night via the hotel's PMS system and InsuraGuest's API.
How much revenue can a hotel expect? For a 200-room hotel running at 90% occupancy, the projected annual hotel revenue stream is more than $32,000 per year. A 400-room hotel at 80% occupancy can expect $57,000 per year, and a 600-room hotel at 70%occupancy may see revenue of $75,000 or more.
When an accident, medical event, or the theft of guest personal property occurs, the hotel representative signs onto the InsuraGuest portal to begin the claim process. InsuraGuest's insurance company then notifies the hotel or the guest if coverage is afforded under the policy terms. The insurance carrier then continues to work directly with the hotel on the guest personal property claim or directly with the registered guest on an accidental medical expense or AD&D claim.
Not only can hotels transfer certain exposures to liability through InsuraGuest, but they can also protect their guests, improve the guest experience, and add an additional revenue stream to the bottom line. For more information or a free demo, please visit InsuraGuest.com or contact Paul West at 917-309-6451 or pwest@gapspot.com.
Paul West is a technical counsel and risk management advisor providing cyber insurance and crisis resilience solutions to operations to ensure business continuity, security, and overall company elasticity with IT contingency planning and disaster recovery execution. As an InsuraGuest Relationship Manager, he brings a proprietary SaaS solution to the hotel industry that yields another revenue stream to properties while also protecting guests with individual, personalized accident and loss coverage during their stay.