InsuraGuest Inc. Protection Policy Covers the Gap in Hospitality Insurance
Jan 30, 2020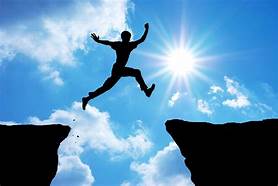 The vacation rental market is booming as more and more travelers opt for the bespoke benefits that come with a hotel alternative. With the boom, however, come concerns about unexpected vacation problems – both minor and major. Property owners and guests need worry no more, for InsuraGuest Inc. is providing a suite of insurance products tailored to the vacation-rental industry.
Revenues from vacation rentals in 2019 grew at close to 7% annually, providing robust returns for the approximately 23,000 rental companies in the United States and the 115,000 or so scattered around the world. But as every savvy investor knows, returns can never be divorced from risk. For property owners, increased business means the increased likelihood of mishaps, misfortunes, and misadventures. People fall, get burnt or cut, become the victims of crime or worse accidentally die.
Unfortunately, protecting against such perils is difficult under most insurance policies, leaving both property owners and vacationers exposed to a host of risks. Fortunately, protection offered by InsuraGuest can mitigate the worse aspects of many mischances. This technology company is utilizing its proprietary flagship InsurTech (insurance + technology) software platform – InsuraGuest – to provide specialized insurance products to the business-to-business (B2B) vacation rental and hotel sectors. An InsuraGuest policy covers the gap between homeowners', general liability, and travelers' insurance.
Everyone seems to be going on vacation these days, with more than 297 million vacation-rental users worldwide. This is equivalent to the entire U.S. population going on vacation all at the same time. Business in the industry has been good since the likes of Airbnb and VRBO (Vacation Rental by Owner) made vacation rentals a chic thing. Recent reports indicate that vacation rentals are expected to match hotel bookings by the end of 2020 (http://nnw.fm/F0bdV).
Growth in the industry has been phenomenal, clipping along at a rapid CAGR of 6.9%. If that rate of expansion continues, vacation-rental revenues, estimated to be $57.7 billion for 2019, will climb to $86 billion by the end of 2025.
Naturally, with close to 300 million people traversing the globe, accidents will happen. But property owners are covered when they purchase InsuraGuest, which, in turn, offers the policy to registered guests for an additional nightly fee. The specialized policy affords coverage for theft of personal property while in the hotel, accidental in-room property damage, as well as accidental medical expense and accidental death and dismemberment, with policy limits ranging from $2,500 to $50,000.
InsuraGuest Inc. is presently focused on the B2B hotels and vacation-rentals sectors, where the company's API integrates with clients' property-management systems to offer guests a specialized guest-protection policy. The platform and policy combination InsurTech product help transfer the exposure to liability away from the property and property owner while guests still benefit from potential accident and loss coverage during their stays. InsuraGuest's platform is currently capable of integrating with approximately 71 different hotel and vacation rental-property-management systems, linking to millions of rooms worldwide.
InsuraGuest Inc. is currently focused on the U.S. market and expects to be licensed to sell insurance in every state in the near future. However, the company is eyeing the much-larger European market. Despite its immense size, the United States only accounts for 20% of the global vacation-rental market. Europe, with 60%, leads the world, with all other regions accounting for the remaining 20%.
Accordingly, InsuraGuest Inc. is pursuing expansion opportunities. The company recently signed a letter of intent with a master general agent in the United Kingdom and Europe to distribute its platform and products to hotel and vacation-rental markets in those regions. The company also plans to expand to Asia in 2020.