InsuraGuest Technologies Inc. Set to Benefit from Vacation Rental Boom and Anticipated Hospitality Sector Recovery
Apr 08, 2020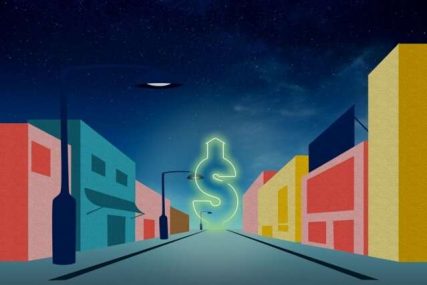 With over 297 million guests in 2019, the vacation rental space has benefitted from a stratospheric growth trajectory, and 2020 bookings expected to outpace hotel reservations for the first time. With close to 115,000 vacation rental companies dotted around the globe and a revenue growth rate of 6.9% over the last 12 months, InsuraGuest Technologies Inc. (TSX.V: ISGI) is a unique listed proxy for investors looking to capitalize on the anticipated recovery of the vacation and hospitality industry.
In 2019, the vacation rental industry generated revenues of $57.7 billion (http://nnw.fm/4hrfF), with sales expected to rise to $97.01 billion by 2023 (http://nnw.fm/31oWe). Increasingly, travelers are opting for vacation rentals rather than hotels during their trips, with 71% of travelers with children saying that the ability to cook their own meals was a major draw. However, despite the rising penetration rate of vacation rentals, growth rates in the United States have still lagged those seen elsewhere, with European vacation rentals and holiday lets outnumbering those in the United States by nearly 300%. Nonetheless, the striking growth rates enjoyed by the industry have not been without their challenges.
Over 70% of global vacation rental companies manage 1-19 units (http://nnw.fm/3xArt), with their limited scale severely constraining their ability to respond to unforeseen circumstances and liabilities. It is in the context of this challenge that InsuraGuest's unique proprietary insurance software has gained particular prominence within the sector. One of InsuraGuest Technologies focused sectors helps provide specialized hospitality liability insurance coverage to both vacation rentals and the hotel industry through their digital insurance platform. The Hospitality Liability coverages provides a layer of protection for the property which benefits the guests and their occupants, including in-room damage and lost or stolen goods as well as coverage for accidental, medical, death or dismemberment.
The Company's digital insurance product offerings seeks to address important coverages, including the gaps suffered by conventional travel insurance policies whilst simultaneously catering to increased demand from the vacation industry for integrated support services (http://nnw.fm/cR6C1). Moreover and following the launch of its new division, InsuraGuest Risk Purchasing Group, LLC (http://nnw.fm/4NeGG), Insuraguest is well positioned as an insurtech digital insurance company, while it assist travelers in reducing the financial burden and stress arising from unforeseen events while also reducing the potential liability borne by hospitality providers, providing a differentiating selling proposition just when needed.
Prominent investors have long touted the growth of the combination of insurance, technology, and hospitality with companies such as the Fairfax Financial Holdings Ltd (OTC: FRFHF), Booking Holdings Inc (NASDAQ: BKNG), and Marriott International (NASDAQ: MAR) becoming behemoths within their respective sectors. As Pershing Square's CEO, Bill Ackman recently stated, "we became increasingly positive on equity and credit markets last week… and began redeploying our capital in companies we love" after Pershing announced that it had invested $2.6 billion into a number of companies (http://nnw.fm/y1hSZ), including Hilton Worldwide Holdings (NYSE: HLT). With the growth of insurtech in a digital insurance marketing place, and a focus on the vacation industry's success, a direct corollary of a rebounding economy, InsuraGuest Technologies (ISGI) and its innovative digital insurance offerings, are poised to capitalize on a global economic recovery later this year.