InsuraGuest Technologies Inc. Goes Public, Sees Trading Volume and Price Rise
Mar 06, 2020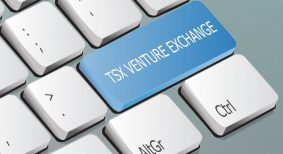 InsuraGuest Technologies Inc. (TSX.V: ISGI) commenced trading common shares on the TSX Venture Exchange, a stock exchange in Canada, at the opening bell on Friday, February 28, 2020. The company opened with a trading volume of 2,000 shares at $0.4 per share. The price dipped slightly but began rising again as the trading volume increased significantly to more than 200,000 shares over the following days.
Trading volume and share price evolution during the first four days of trading are detailed below:
InsuraGuest Technologies has developed a proprietary insurtech platform, called InsuraGuest, it is designed to deliver specialized insurance products to the hotel and vacation rental market. The specialized guest protection policy, called the Hospitality Liability Policy, serves as the first line of defense for both the property and the guest.
Hotels and vacation rental properties purchase an InsuraGuest Hospitality Liability Policy. This policy is then automatically placed on the guest folio as a mandatory charge at the time of check-in. The property pays for the policy on a nightly per-guest basis, which they pass along to the guest, and this is where the company generates revenue.
The platform was created to fill the gap that traditional traveler's insurance misses, as this type of insurance does not cover a number of things that can happen inside hotels or other travel properties, putting at risk both the traveler and the property owner. People often mistakenly assume that accidents happening at such a property are automatically covered by the property owner's insurance, but that is not always the case.
Because InsuraGuest extends beyond hotels to the vacation rental industry, the growth potential in companies like Airbnb and VRBO is encouraging for InsuraGuest's investors. With over $57 billion in rental revenue in 2019 and a growth rate of 6.9% (http://nnw.fm/7BD8o), the vacation rental industry continues to expand as more and more people each year take advantage of the variety of benefits vacations rentals offer.
The company's insurtech platform can integrate with around 71 different property management systems, giving it access to millions of rooms worldwide and to significant growth opportunities in larger markets. Europe's hospitality stay market is more than double the market size in the United States, indicating room for significant potential in serving hotel and vacation rental guests with InsuraGuest's insurance platform.
As the company's Hospitality Liability Policy covers a wide range of issues, including in-room damage and lost and stolen goods, and provides coverage for accidental, medical, death or dismemberment, InsuraGuest can be a valuable partner to hospital and vacation rental entities, helping them minimize damaging publicity about adverse events by offering a comprehensive insurance solution.