Short-Term Policy Coverage Helps Lodging Businesses Respond to Unexpected Concerns
Feb 21, 2020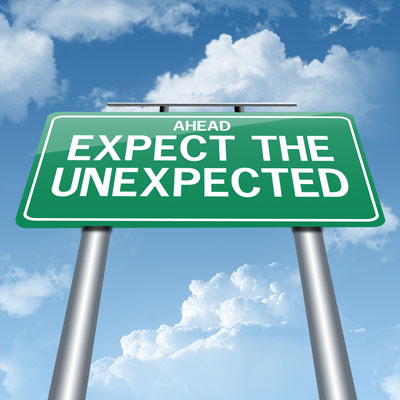 As people across the country explore an expanding variety of alternatives for generating personal income, establishing protections against liability lawsuits is becoming more of a concern for such non-traditional business operators. Uber-style ride-share drivers who have encroached on licensed taxi companies' territories, vacation rental properties entering the space historically defined by hotels and bed and breakfasts, and even equipment owners beginning to compete with construction contractors (http://nnw.fm/D5rfQ) may have atypical needs for insurance coverage.
InsuraGuest Inc. is responding to the needs of the lodging industry with its expanding reach as an InsurTech innovator, offering hotel and vacation rental clients a platform for providing their guests fill-the-gap insurance coverage during a property stay. The coverage provides a measure of protection against accidental in-room property damage, lost or stolen goods, accidental medical, and accidental death or dismemberment that is not the properties fault and may otherwise be exempted by the property's insurance or the guest's regular coverage.
"The InsuraGuest's Specialized Hotel Guest Protection Policy helps the hotel and the guest with certain mishaps that may happen during the guest's stay," stated Roger Bloss, the CEO of national lodging chain company Cal-Vegas Ltd., and an advisory board member and consultant for InsuraGuest during an interview with Hotel Business last year (http://nnw.fm/8Blkh). "These mishaps can be easily filed and processed by the hotel manager on InsuraGuest's online platform. Hoteliers who invest in InsuraGuest often see a reduction in their overall primary insurance costs."
The Hotel Business report states that lodging businesses also benefit from offering the insurance by receiving a small percentage of the policy's price back in revenue, and by potentially minimizing negative publicity about a contested incident.
"Thirty years ago, if there was litigation between a hotel and a guest, any publicity or public knowledge was minimal," Bloss stated. "Today, because of social media, thousands – if not millions – will know and, regardless of the outcome, the publicity will not be favorable to the hotel. So, not only can liability be financially damaging to a property, it can destroy its reputation."
The United States alone has over half a million properties that advertise short-term rental use accessible online through sites like Airbnb and Vrbo (http://nnw.fm/VG5Fp), and analysts at the iPropertyManagement.com website are predicting that vacation rentals will overtake the hotel industry's revenues during the coming year based on the 150 million-plus Airbnb users worldwide already.